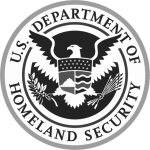 USCIS furloughs have been delayed until August. Due to lack of funding and decreased fee revenue, USCIS had already announced that up to 15,000 USCIS employees would be furloughed starting in July. This week, USCIS confirmed that 13,400 workers will be furloughed, but the furloughs will not start until August 3. In an effort to avoid the furloughs, USCIS is seeking an additional $1.2 billion from Congress over two years.
The Supreme Court has decided not to hear a challenge to a California sanctuary law. On June 15, the Supreme Court declined to grant certiorari in a case challenging a California law limiting information-sharing with federal immigration enforcement. Since the 9th Circuit ruled in favor of California, the Supreme Court?s decision to decline the case lets the law stand.
Immigrants have sued the federal government over delayed citizenship ceremonies. Two immigrants whose naturalization ceremonies were postponed due to COVID-19 policies have sued the federal government. The class-action lawsuit argues that it will now take months before they are able to take the oath of U.S. allegiance, which denies them rights as citizens and jeopardizes their right to vote in the upcoming election. The plaintiffs, who reside in the Philadelphia area, have asked that the naturalization process be expedited to ensure that they will be able to register to vote in time for the November 2020 election.
The Supreme Court will hear a challenge to deportation procedures next term. On June 15, the Supreme Court agreed to hear a case on whether some immigrants fighting deportation orders may seek temporary freedom while they await their court date. The case, Albence v. Chavez, came out of the 4th Circuit, where the court ruled for the plaintiffs, but this issue has caused a circuit split between different areas of the country. The Supreme Court?s next term will start in October 2020.
Border arrests jumped 36% in May. CBP took 23,118 migrants into custody in May, compared to the 16,966 in April. The uptick occurred even during the Trump administration?s stringent emergency restrictions, which are still in place. The May 2020 figures are far below the figures for May 2019, however.
? ? ? ? ? ? ? ?If you have any questions on what is considered for visa US., please contact our office ID Line : Virasin and Webside Virasin.com 095-258-4186