About Us
We are a trusted and highly regarded international law firm specializing in U.S. Immigration Law.
Trusted Licensed U.S. Immigration Attorneys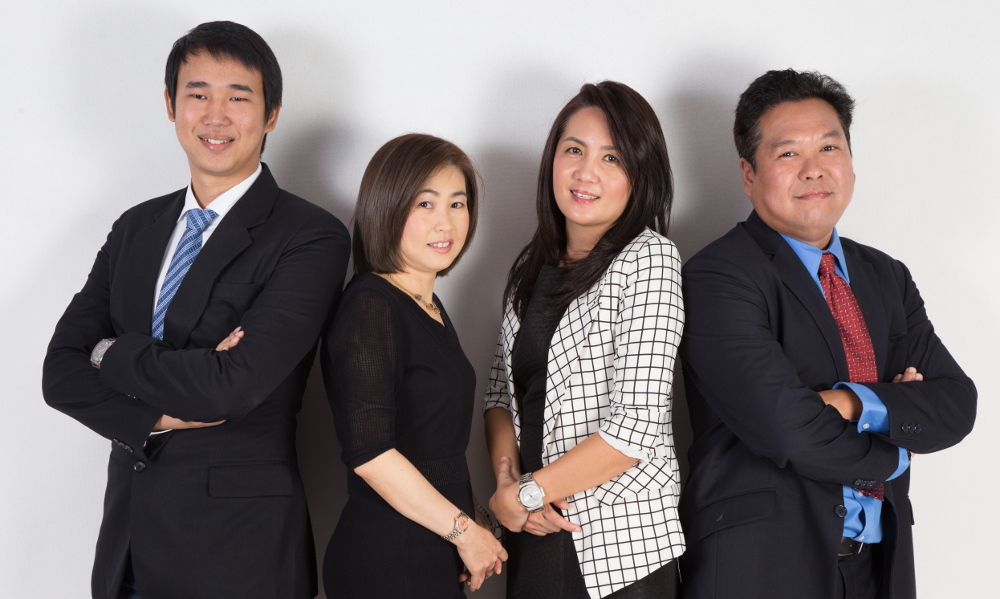 Virasin and Partners is a law firm with professionals experienced in the practice of U.S. Immigration Law. We have American attorneys in our offices in Bangkok Thailand and Houston Texas with representatives in Chiangmai, Thailand. Our staff is fluent in Thai and English. Our licensed U.S. Immigration attorneys have decades of experience in handling all aspects of U.S. Immigration law.
Robert Virasin works out of the Bangkok Thailand Office. He has lived in Thailand for over seven years. He has been a licensed U.S. Attorney since 1998. His practice mainly consists of K-1 Fiance Visas, Family Immigration, Consular Processing, E-2 Investment visas, Same-Sex family immigration, and Immigration waivers for prostitution, previous criminal charges, and extreme hardship.
Vijay Kale is of counsel and works out of his own office in Houston, Texas. Vijay has been a licensed U.S. Attorney since 1997 and has only practiced Immigration law for over 20 years. He specializes in employment and investment cases including H1bs, Intracompany Transfers, Employment-Based Immigration, Investment Visas, and PERM (Labor Certification. Vijay Kale is also a member of the American Immigration Lawyers Association.
We can be your partner in handling your U.S. Immigration and Visa needs. Unlike visa consulting services, our licensed U.S. Immigration attorneys can communicate on your behalf with the U.S. Department of Homeland Security and the U.S. Embassy.
Our licensed American Attorneys and Thai Staff will ensure that your family in Thailand are able to communicate their needs to us. We will be here to take care of them and answer their questions in Thailand so that you don't have to worry.
United States Citizens
We can assist you in bringing your fiancee or family member into the United States. Whether you are here or in Thailand, we are responsive to your questions and needs. We are experienced in handling cases involving traditional relationships and same-sex relationships. We have Thai staff to communicate with your loved ones in Thailand and licensed U.S. Immigration Attorneys to keep you updated on the case status. We generally respond to your communication within 24 hours or faster, but our goal is to respond within the hour.
Thai Citizens
If you want to work, travel, or invest in the United States, we can advise you on your options. Our decades of experience with business, family, and investment visas allow us to provide you with the best options for your particular needs. We listen to your needs, assess your abilities and provide options that will allow you to open a business in the United States and for your children to obtain a U.S. Education.
Warning
Beware of advertised U.S. Immigration Law Firms in Thailand that do not have licensed U.S. Attorneys. They make false statements that of a money-back guarantee and a 100% success rate. Reputable law firms do not make these types of guarantees because they understand that there are intangibles that make such assurances impossible. However, our decades of experience and the ability to network with other U.S. Immigration attorneys means that we have an extended knowledge base that allows us to handle most types of issues.
Only U.S. Attorneys can communicate with the U.S. government and embassy on behalf of immigrant and visa clients. If there are issues with cases, we can respond directly to U.S. government requests and concerns. In addition, licensed U.S. Attorneys are held to a higher ethical threshold. Unethical behaviors and claims could lead to the loss of their license. Our licenses are precious to us. We would not engage in unethical behavior that would endanger our professional license.
Types of Cases
K1 Fiance Visa, IR-1 Spouse Visas, Family Visas, Extreme Hardship Waivers, Prostitution I-601 Waivers, E-2 Investment Visas, H-1B Specialty Employees, L-1 Intracompany Transfers, Employment-Based Immigration, and EB-5 Investments.
Contact Us
We want to be your partner to help you with your U.S. Immigration requirements. Contact us and we can schedule a phone call, online video chat, or in-office meeting to discuss your needs.
To find out more or enlist our services, get in touch today.