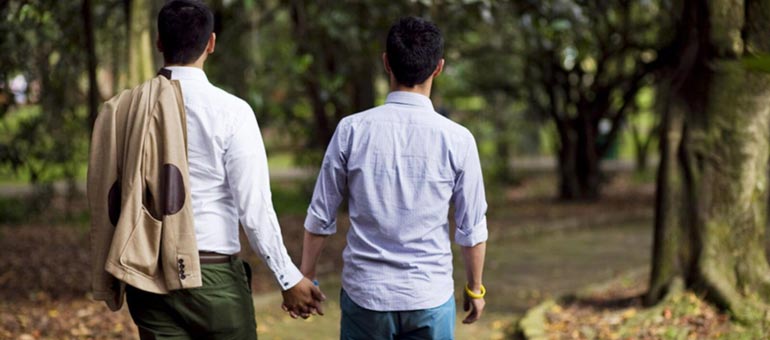 I have been practicing U.S. Immigration law for over 20 years. I received my first transgender relationship case in 2015 shortly after the United States Supreme Court legalized began to legalize same-sex marriages in the United States. It was a long term relationship between an American man and a Thai transgender. It was an opportunity for this long term couple to finally legalize their relationship.
The legalization was not well received by large portions of the United States where there is a deeply ingrained religious and cultural view that marriage is a union between a man and woman. I understand that view. I am in a long term committed relationship with my wife and we have a child together. I also have a conservative and traditional mindset.
However, as an attorney, I have always considered the issue of Same-Sex marriages as an equal rights issue. In most established societies including Thailand, marriage is not a religious ceremony but a legal designation. Married couples are conferred special rights and duties under the law that is not provided to single individuals. In most countries, spouses have special property rights including government benefits, tax benefits, and employment benefits. In my area of the law, marriages confirm special immigration and visa rights. In addition, there are special rights in cases of the death of a spouse, a divorce, and custodial rights.
However, the United States Supreme Court decided the issue as protecting the institution of marriage. The majority stated that marriage is the keystone of the Nation's social order and there is no difference in a marriage between a Same-Sex and opposite-sex couple. The court believes that families are the foundations of a strong society and deserved to be protected. The special benefits provided to married couples and families is proof that society values families. Since Same-Sex couples can also have families, laws that prevent Same-Sex couples from marrying creates unnecessary instability and is not justifiable.
This returns me to my clients. My clients have been together for over a decade. If you did not see their identification cards, you would have believed that they were a traditional heterosexual couple. They have traveled all over the world together, but the Americans' work situation forces him to work and live in the United States. And my Thai client has been denied a travel visa to the United States because she has an American boyfriend. The U.S. Embassy believes that she will stay in the United States. And like most Asian countries, Thailand does not recognize Same-Sex marriages.
In this backdrop, I have come to understand that Same-Sex marriage is not a simple matter of equal rights. It is about the love between two people. I understand there is a divergence of opinion for the definition of marriage. As an attorney, I see marriage is a legal designation and believe that there should not be discrimination under the law. Same-Sex Marriage is about two people who love each other and have chosen to live together as a married couple.
Since that first case, I have handled cases for multiple Same-Sex couples to apply for visas so that they couple enter the United States to get married including obtaining investment visas for a Thai couple so they could enter the United States to get married because Same-Sex marriages are not recognized in Thailand. I have also applied and had a waiver approved for a Thai Citizen in a same-sex relationship who was charged with prostitution.
Why hire us?
When you contact our office, we will have a conversation about possible issues in your case and your goals:
How did you meet?
How long have the both of you know each other?
Have you ever filed for a previous visa before?
What is the best option for you depending on your qualifications?
What is the timeframe for you to enter the United States?
Will there be any difficulties with the case that we should discuss?
As a licensed U.S. Attorney whose practice is focused on U.S. Immigration law, I am legally able to represent you with the U.S. Department of Homeland Security, the U.S. State Department, and the local U.S. Embassy.
What services I will provide for you?
Prior to filing the case, we will discuss the best option for you.
With an office in Bangkok, Thailand, we will ensure that your family members need as part of the process are met.
With fluent bilingual staff, we can ensure that all documents are properly translated and prepared.
I personally oversee all cases and review everything prior to the case being sent to the appropriate U.S. Government agency.
Clients can personally send me messages at any time and I guarantee that I will respond with an answer as quickly as possible.
As your attorney, I will personally contact the appropriate U.S. Government agency if there are any issues with the case.
We will personally prepare your family member prior to embassy interviews.
We will assist in obtaining police clearances and medical examinations.
If you have any questions about our services, please send us a message. We will be there to assist you.
Please contact our office to discuss the visas for you and your loved one.