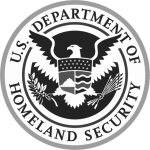 US Immigration will furlough 15,000 employees
About 15,000 US Immigration employees will receive reduction-in-force notices next week, warning them of upcoming furloughs in July if Congress does not provide emergency funding.
U.S. Citizenship and Immigration Services will send the notices to about three-quarters of its employees starting on June 19. The letters will come in the form of notices that the furloughs are required because of a budget shortfall and are set to last 30 days.
If it goes into effect, USCIS is expected to extend the furloughs in 30-day increments until it either receives funding from Congress or it can collect additional money through a fee increase.
Officials at USCIS, a fee-funded agency, told employees last month that a significant drop off in application processing due to the novel coronavirus pandemic has led to an unexpected loss in revenue, potentially leaving the agency unable to meet payroll. USCIS is asking Congress for a $1.2 billion cash injection to help offset the losses, saying it will increase its fees by 10% to reimburse the appropriation.
A spokesman for the House Appropriations Committee, however, said that as of Thursday the Trump administration had still not made a formal request for any emergency funding.
The furlough notices are expected throughout the ranks of USCIS, the employees with knowledge of the process said. Management officials have been instructed to determine which employees are necessary to continue functioning at 25% capacity.
Management has estimated it will run out of funds to operate normally on July 20 and will begin notifying employees 30 days prior to that date as required by law.
This week, USCIS sent an email to employees reminding them of their ethics restrictions on accepting outside employment. Employees must clear any outside job with the agency ahead of time
Michael Knowles, an asylum officer, and head of the American Federation of Government Employees local that represents USCIS employees in the Washington area, said there is some concern the temporary furloughs could become permanent.
?Why do we think it all resumes when the president is doing everything, he can shut down legal immigration?? Knowles said in questioning whether the USCIS budgetary issues will span more than the current pandemic.
Employees and stakeholders have questioned whether the pandemic is truly responsible for the agency?s financial issues, noting Trump administration policies to restrict legal immigration have also impacted the agency?s fee collections.
USCIS employees, their union and other stakeholders have been pushing Congress to address the funding situation. Knowles warned if the furloughs go into effect, the delays and backlog at USCIS ?will balloon.?
Knowles also cautioned the ?lasting effect? of the budget crisis could be felt through a workforce with declining morale and eventually losing their most senior employees. ?We may lose thousands of employees who say, ?I can?t afford to be furloughed?? and find new work, he said.
?If you have any questions on what is considered for visa US., please contact our office ID Line : Virasin and Webside Virasin.com 095-258-4186