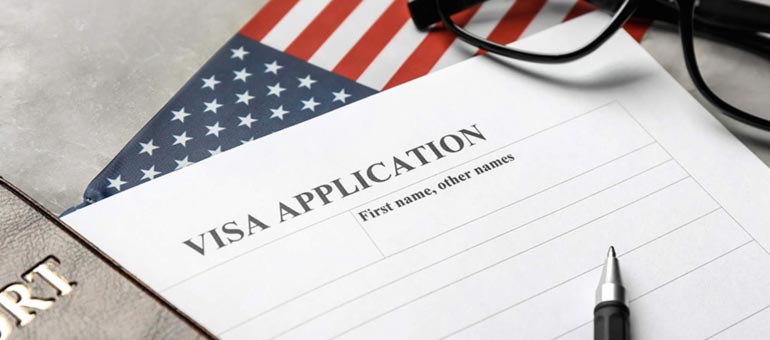 Trump Extends Visa Restrictions
The Trump administration has extended visa restrictions to non immigrant visas. On June 22, President Trump signed an executive order enacting a temporary ban on many types of non immigrant visas. The ban prohibits the issuance of new visas to applicants of H-1 B visas, H-2 B visas for non agricultural seasonal workers, J-1 visas, and L-1 visas. There will be exemptions for food processing workers as well as some healthcare workers. The new restrictions take effect on June 24.
The Trump administration has made it more difficult for asylum seekers to receive work authorization. On June 22, the Trump administration published a new rule that would make it more difficult for asylum seekers to get work permits. The rule lengthens the waiting period before an asylum seeker may apply for the work permit from 150 days to 365 days. It also bars asylum seekers who entered the U.S. outside a port of entry. The rule takes effect on August 25.
The tech industry has criticized the increased immigration restrictions. The new immigration restrictions include an H-1 B visa ban. The technology industry in the U.S. heavily relies on H-1 B non immigrant visas in its workforce. On June 22, multiple tech companies quickly responded publicly and negatively to the restrictions, arguing that the U.S. needs the skilled foreign talent to remain competitive in the world economy and that the restrictions will slow the recovery of the U.S. economy.
President Trump will take another trip to the border wall. According to the White House, the president is scheduled to visit the border wall today. During the visit, he will receive a briefing on the construction and attend a discussion with the local community. The visit will be in Arizona before the president?s trip to Phoenix.
The IMF reported that immigration spurs economic growth. In a report on June 19, the International Monetary Fund (IMF) said that immigration to advanced economies boosts the economy in both the short and medium-term. The report also predicted that the percent of immigrants in the population will continue to increase over the next 30 years.
? ? ? ? ? ? ? ? ? ?If you have any questions on what is considered for visa US., please contact our office ID Line : Virasin and Webside Virasin.com 095-258-4186