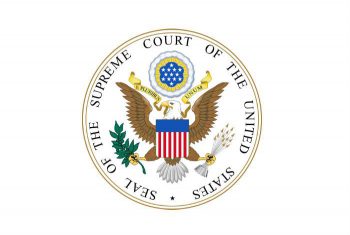 The Supreme Court ruled to let DACA stand. On June 18, the Supreme Court ruled against the Trump administration, deciding that President Trump is blocked from carrying out his plan to end Deferred Action for Childhood Arrivals (DACA). The 5-4 ruling is based on a lack of proper process and that the Trump administration did not give a proper justification before ending the program. This means that while DACA currently may continue, it could be possible for the Trump administration to go through the proper process to end the program. Four out of five of the justices in the majority dismissed the argument that the decision to end DACA was motivated by discrimination against Latino people. Justices Thomas, Alito, Kavanaugh, and Gorsuch dissented.
WHAT DID THE COURT DECIDE?
The Court ruled in favor of the DACA program, rejecting the Trump administration?s 2017 attempt to terminate the program. This decision restores the program completely, and both initial and renewal applications should be accepted by USCIS.
WHAT DOES THIS MEAN?
Current DACA recipients continue to be protected from deportation and eligible for benefits under the DACA program, like work authorization.
Eligible DACA recipients can continue to apply to renew their DACA for two more years.
Eligible individuals who never had DACA should be able to apply at this time.
All eligible individuals should consult with a legal service provider for information about applying for DACA for the first time, renewing their existing DACA, and/or getting screened for eligibility for other, more permanent immigration options.
It is possible Advance Parole may again allow DACA recipients to travel outside the United States and return. However, details of this possibility are still unclear, and the potential impact of the COVID-19 pandemic may limit the ability to travel. Check with a legal service provider for more information.
If you have any questions on what is considered for visa US., please contact our office ID Line : Virasin and Webside Virasin.com 095-258-4186