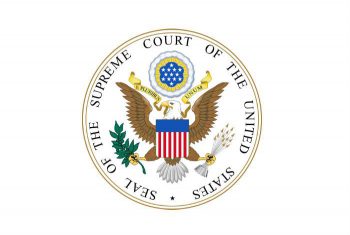 The Supreme Court has granted a case on the stop-time rule for next term. On June 8, the Supreme Court announced that it will hear an immigration case on the stop-time rule in its next term. The stop-time rule, which stops the clock on time accrued by the immigrant to become eligible for relief from deportation, is triggered when the government sends the immigrant a ?notice to appear? with specific information about the removal proceedings. The specific issue that the Supreme Court will consider is whether all the necessary information must be provided to the immigrant in a single document or if the government can trigger the rule by providing multiple documents. The Supreme Court?s next term starts in October of this year.
Immigration attorneys are asking USCIS not penalize applicants for delaying interviews over COVID-19 fears. On June 4, the American Immigration Lawyers Association asked USCIS to take a cautious and flexible approach to appointments as USCIS offices reopen. One specific proposal is that USCIS should allow immigrants to reschedule appointments for any reason without penalty, which would allow immigrants to reschedule if they have concerns about COVID-19. Immigration lawyers have also made other suggestions aimed at protecting the health and safety of everyone involved.
ICE special agents detained a U.S. citizen at protests in New York. On Friday, ICE officers were seen detaining a man at protests in New York City. The officers were wearing ?HSI? vests, and later told the press that the reason he was detained was not related to immigration, but rather they believed he had a weapon. After no weapon was found, he was released. The incident has activists concerned about profiling, however, since the man, a U.S. citizen of Puerto Rican descent, was singled out of the group he was walking in.
Joe Biden has formally received the Democratic nomination. On June 5, former Vice President Joe Biden officially received enough delegates from state primaries to become the Democratic nominee for president. Technically, eight states and three territories have yet to have primary contests. The presidential election will take place on November 3, 2020.
ICE has proposed a new immigration detention center in rural Michigan. ICE and Immigration Centers of America (ICA), a private company, have proposed building a new immigration detention center on farmland about two hours west of Detroit. The center would be privately-run by ICA. Both some local residents and immigration activists have opposed the proposal, while local Ionia Township officials say it will bring jobs. Governor Whitmer previously denied a similar proposal by ICA, also in Ionia, last year.
? ? ? ? ? ? ? ?If you have any questions on what is considered for visa US., please contact our office ID Line : Virasin and Webside Virasin.com 095-258-4186