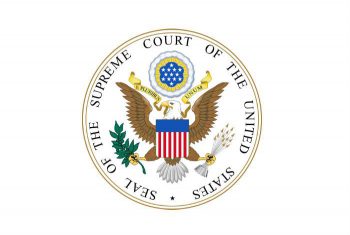 Legitimate Reasons for a U.S. Business or Pleasure Visa
The B Visa is for visitors to the United States for business or pleasure. The B visa is also known as the tourist visa. The vast majority of foreigners enter the United States on a B visa. Most of these visas are for touring, visiting family members, or to conduct business on behalf of an overseas employer. The duration of stay is usually short and most are provided a six month period of stay upon entry into the United States. B Visa holders cannot be employed in the United States and undertake an academic study program with few exemptions
The U.S. State department has five requirements for the issuance of a B Visa to a foreign national.
The applicant must enter the United States for a limited duration and intends to depart at the end of the stay
The applicant must maintain a foreign residence which they have no intention of abandoning
The applicant must have enough financial resources to support their trip to the United States and the abilityto depart the United States after completing the travel.
The applicant must provide evidence that they will be traveling on a B visa on legitimate related activities.
Some of the legitimate activities for a B-1 Business Visitor include:
Coming to the U.S. to solicit sales, negotiate contracts, or take orders from established customers for work that will be performed OUTSIDE THE UNITED STATES
Purchasing goods, components, or raw materials for a foreign employer for use OUTSIDE THE UNITED STATES
Providing limited service in the United States as an employee of a foreign company for a contract that was undertaken OUTSIDE THE UNITED STATES
Coming to the U.S. for consultation or meetings with U.S. business associates
Attending professional or business conference, conventions or seminars
Coming to the U.S. for market or product research
Coming to the U.S. as a foreign investor to take steps to set up their investment
Coming to the U.S. in conjunction with litigation or court order
Some of the legitimate activities for a B-2 Visitor for Pleasure include:
Coming to the U.S. to engage in tourism
An amateur entertainer or athlete engaging in amateur activity
Dependent accompanying a principal alien in the following categories:

Alien member of the U.S. Armed Forces
Crewmember of a shipping vessel or international airline entering the U.S. in the D Visa,
S. Citizen or resident alien coming temporarily to the United States,
Nonimmigrant principal alien, when the dependent is not entitled to derivative status

Coming to marry in the United States with intent to return abroad after the marriage
An alien coming to meet his or her fianc??s family, to become engaged, to make wedding arrangements, or to renew a relationship with a prospective spouse.
An alien seeking to enter the United States to apply for naturalization as a former member of the armed forces
An alien attending a school that is a vocational or recreational in character
A prospective F-1 or M-1 student seeking to enter the United States more than 90 days prior to the expected registration date
A prospective F-1 student coming to the United States for the purpose of selecting a school
? ? ? ? ? ? If you have any questions on what is considered for visa US., please contact our office ID Line : Virasin and Webside Virasin.com 095-258-4186