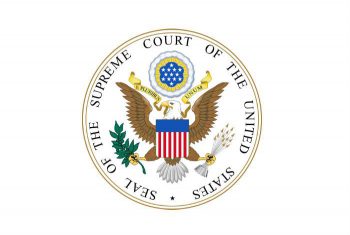 USCIS has extended transitional parole for certain people in the Northern Mariana Islands. On June 17, USCIS announced that it will automatically extend parole and employment authorization for certain aliens in the Commonwealth of the Northern Mariana Islands (CNMI). This specific extension will last through August 17, 2020 and applies only to parolees whose status will expire on June 29, 2020. If parolees do not file forms I-955 and I-765 by August 17, their parole status will end.
The U.S. has extended travel restrictions with Canada and Mexico. On June 16, the Trump administration announced that it will extend restrictions of non-essential travel at both the Canadian and Mexican borders. These restrictions are mutual restrictions with the respective countries and are based on coronavirus risks. This latest extension will be for 30 days.
The First Circuit ruled that one asylum seeker was denied access to counsel. On June 15, a First Circuit panel held that an immigration judge had denied an asylum seeker named Ana Hernandez Lara her legal right to access counsel. In 2013, the immigration judge refused to postpone her hearing so her new attorney could appear, meaning that she was not represented at the hearing, and her request for deportation relief was denied. The ACLU, who represented Hernandez, said that this ruling will allow detainees in the future enough time to find lawyers.
An ICE detention center is blocking calls to activist groups. Otay Mesa Detention Center recently began blocking calls from detainees to the Otay Mesa Detention Resistance. Otay Mesa Detention Resistance is a group of advocates who provide money for food and phone calls and listen to concerns about treatment within the center. Core Civic, the private company that runs the detention center, confirmed that it blocked the numbers, saying that the calls resulted in ?disruptive? behavior.
Immigrants and attorneys are still anxiously awaiting a Supreme Court decision on DACA. The Supreme Court heard arguments centered around Deferred Action for Childhood Arrivals (DACA) this term and will issue a ruling soon. The Supreme Court will rule on whether President Trump could revoke DACA. If the Supreme Court rules in favor of the Trump administration and Congress does not pass any further protections for DACA recipients, then 650,000 recipients will become eligible for deportation.
? ? ? ? ? ? ? ? ?If you have any questions on what is considered for visa US., please contact our office ID Line : Virasin and Webside Virasin.com 095-258-4186