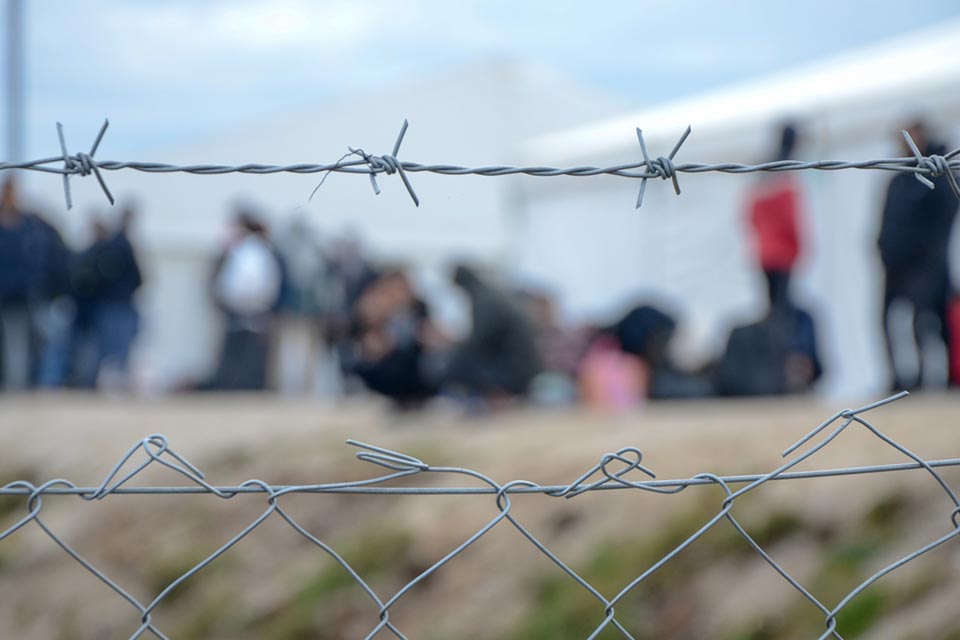 SAN ANTONIO — The Texas House approved a bill that would allow local and state peace officers to detain and remove to Mexico people who they think are here illegally, dismissing pleas from a Latino lawmaker who scolded, "Y'all don't live in our f—ing skin."
The bill's passage came early Thursday morning after Republicans truncated debate on the legislation, employing a rarely used procedure to cut off amendments Democrats could propose beyond those that were on the House speaker's desk.
After Democrats failed to undo that restriction, Rep. Armando Walle, D-Houston, lit into Republican members. Several versions of the passionate, expletive-laced video posted on social media show Walle chastising Republicans on the bill and for their refusal to allow for a longer "civil" debate that would "let us blow some steam."
Rep. Cody Harris, R-Palestine, whom Walle addressed as his friend, sponsored the motion to cut off debate.
"You're my friend, man, I love you, but this f—ing hurts. The s— that happens on this godd—ed floor hurts. I can't go hang out with my," Walle said, swallowing the end of the sentence as he became emotional. "I can't hang out with my brother, my cousin, OK. I can't take them anywhere, bro? I can't go to a boda (wedding), I can't go to a baptism, because my community is being attacked?"
Reached Thursday afternoon, Walle told NBC News he does not regret his comments. He sees a direct connection between the legislation and the 2024 election season.
"I've been in the Legislature 16 years and over time there has been this salacious appetite to feed Republican primary voters by demonizing border issues," Walle said.
https://www.nbcnews.com/news/latino/texas-latino-democrat-walle-slams-republicans-immigration-bill-detain-rcna122335