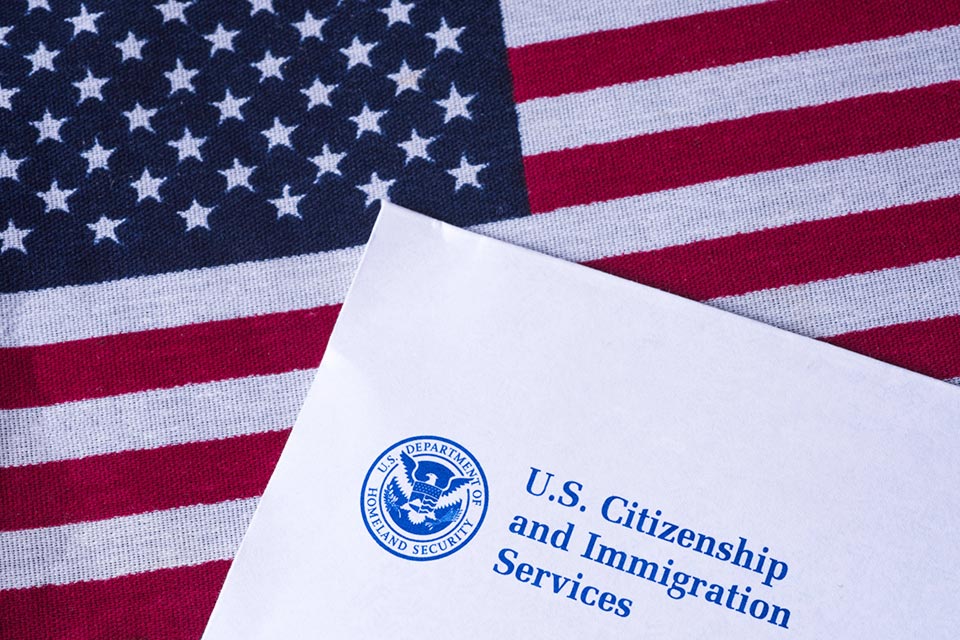 US Immigration if Government Shuts Down
To date, Congress has not passed, nor has President Biden signed, any of the 12 spending bills needed to keep the government open beyond the end of FY2023 on September 30, 2023. Unless these appropriations bills are passed, or Congress agrees on a temporary continuing resolution (CR), funding for agencies will lapse by midnight (ET) on October 1, 2023, which could result in a shutdown of some government agencies.
---
General Shutdown Information: If the government agencies close for budgetary reasons, all but "essential" personnel are furloughed and are not allowed to work. The following is an overview of how the immigration-related agencies have operated during prior shutdown periods. In anticipation of the 2023 potential government shutdown, DHS also updated its guidance outlining a contingency plan and what activities are considered essential (or exempt.)
DHS:
DHS provided the following information regarding what would happen during a government shutdown:
Nearly three in four DHS employees – more than 185,000 people – would be required to continue working through a shutdown, without receiving a paycheck. Those working without pay include law enforcement officers, analysts, investigators, and disaster response officials conducting work such as:
Safeguarding and securing our borders;
Processing, detaining, and removing individuals that have unlawfully entered the United States
Seizing illegal narcotics like fentanyl;
Identifying, disrupting, and dismantling criminal operations that smuggle weapons, drugs, and migrants;
Combating child exploitation and child predators;
Identifying and arresting human traffickers;
Conducting search and rescue operations;
Responding to natural disasters;
Preventing and coordinating responses to cyberattacks and threats to the federal government and other critical infrastructure; and
Protecting U.S. government leaders and foreign dignitaries.
USCIS:
USCIS is a fee-funded agency so if the government shuts down, it is generally business as usual. The exception to this is programs that receive appropriated funds – E-Verify, the EB-5 Immigrant Investor Regional Center Program, Conrad 30 J-1 doctors, and non-minister religious workers, which are suspended or otherwise impacted.
The EB-5 Immigrant Investor Regional Center Program should not be impacted by a shutdown as it was authorized through September 30, 2027.
The Special Immigrant Religious Worker Program will sunset on September 30, 2023, unless a CR or appropriations package is signed into law before that date.
USCIS has confirmed that employers may continue to use the new alternate document review process for remote Form I-9 document verification if E-Verify is temporarily unavailable due to a government shutdown.
In the past, when the government reopened, USCIS accepted late I-129 filings provided the petition was submitted with evidence that the primary reason for failing to timely file an extension of stay or change of status request was the government shutdown.
DOS:
Visa and passport operations are fee-funded and thus are not normally impacted by a lapse in appropriations. Consular operations can nevertheless be impacted if there are insufficient fees to support operations at a particular post. In such a case, posts will generally only handle diplomatic visas and "life or death" emergencies.
CBP:
Inspection and law enforcement personnel are considered "essential." Ports of entry will be open, and processing of passengers will continue; however, processing of applications filed at the border may be impacted.
ICE:
ICE enforcement and removal operations will continue, and ICE attorneys will typically focus on the detained docket during a shutdown. The ICE Student and Exchange Visitor Program (SEVP) offices are unaffected since SEVP is funded by fees.
EOIR:
Immigration court cases on the detained docket will proceed during a lapse in congressional appropriations while non-detained docket cases will be reset for a later date when funding resumes. Courts with detained dockets will receive all filings but will only process those involving detained dockets. Courts with only non-detained dockets will not be open and will not accept filings. Courts should issue an updated notice of hearing to respondents or representatives of record for reset hearings. Members may want to check with their local chapters for court-specific instructions. While EOIR has not issued any guidance about credible fear reviews or cases in the Family Expedited Removal Management (FERM) program, these cases are likely to be categorized as essential and will likely continue during a shutdown.
DOL:
The OFLC would cease processing all applications in the event of a government shutdown, and personnel would not be available to respond to e-mail or other inquiries. OFLC's web-based systems, FLAG and PERM, would be inaccessible, and BALCA dockets will be placed on hold.
Practice Alert: Impact of Government Shutdown on DOL OFLC Operations
. OFLC confirmed that if the federal government shuts down, OFLC will have to disable the FLAG system and will not be able to accept any applications during this period. Additionally, the Committee notes that users will not be able to access the FLAG system to print out any previously approved applications.
To the extent that PERM filers with impending deadlines can file now, OFLC recommends that they do so by 11:59 pm (ET) on September 30. Likewise, if an employer will need an LCA, OFLC encourages them to file this week (Committee note: week of September 18). While a possible shutdown may be less than seven working days away, OFLC indicated that there is a reasonable chance that LCAs submitted this week could be adjudicated before the end of next week.
In the event that there is a shutdown, OFLC is considering issuing guidance about flexibilities for employers with filing deadlines. The Committee will keep members updated once any additional information is provided.
CIS Ombudsman:
The DHS Office of the CIS Ombudsman would close and would not accept any inquiries through its online case intake system.
Congressional Constituent Services:
Some congressional offices may be closed during a government shutdown. Please contact the individual office for more information.