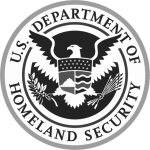 BREAKING NEWS ? USCIS ANNOUNCES OFFICE CLOSURES UNTIL AT LEAST APRIL 1, 2020.
USCIS ประกาศงดการติดต่อกับประชาชนชั่วคราว
ALERT: As of March 18, U.S. Citizenship and Immigration Services has suspended routine in-person services until at least April 1 to ?help slow the spread of Coronavirus Disease 2019 (COVID-19). USCIS staff will continue to perform duties that do not involve contact with the public.However, USCIS will provide emergency services for limited situations. To schedule an emergency appointment, contact the USCIS Contact Center. Visit CoronaVirus.gov for a complete list of CDC travel health notices. Learn about the Department of Homeland Security?s response.
ข่าวด่วนเริ่มตั้งแต่วันที่ 18 มีนาคมนี้? กรมตรวจคนเข้าเมืองของอเมริกา ได้หยุดการทำงานระหว่างการเข้าพบส่วนตัว ? ไม่มีการบริการในสำนักงาน " เนื่องด้วย โควิค 19 จนถึงวันที่ 1 เมษายน? แต่อย่างไรก้อตาม ออฟฟิศจะเปิดบริการเรื่องด่วนหรือกรณีฉุกเฉิน โดยมีการนัดหมายสำคัญให้ติดต่อ USCIS ศูนย์บริการเข้าไปดูเว็บไซด์? CoronaVirus.gov เพื่อดูเการแจ้งของกรมสาธารณะสุข และเรียนรู้เกี่ยวกับข้อมูลความมั่นคงของประเทศอเมริกา